Escape. Relax. Rejuvenate. Celebrate.
Call to Reserve New Smyrna Beach's Best Vacation Location (386) 428-3793
---
---
Escape. Relax. Rejuvenate. Celebrate.
Make a reservation today to indulge in New Smyrna Beach's best vacation condo experience
(386) 428-3793
---
---
---
Why Vacation at the Watermark?
Lovely oceanfront accommodations. Sunsational Views. Attractive Rates. Unbeatable Location.
Watermark Condominium is a favored vacation destination due to our beachfront access and stunning all-oceanfront views and fun neighborhood. We are nestled amid 100 palms on the north side of Flagler Avenue in New Smyrna Beach, one of the choicest condo locations in this classic Florida seaside town where tourists can both enjoy nature, the surf and the seabreeze and still be within walking distance to the charms of a lively town. Take a stroll on the beach, build a sandcastle, photograph the sunrise or kick back on your balcony and enjoy the view. Just steps away on popular Flagler Ave, shop at quaint boutiques, dine at one of the many local restaurants, rent a bicycle or attend a street festival. Each of our fully-equipped coastal retreats has direct access to the beach. Each has a distinctive personality, designed for coastal living and relaxation. Whether your purpose is a family vacation or a getaway for just the two of you, we have it all… and you just can't beat our location. Join us for a memorable vacation at Watermark Condos.
---
Choose the Watermark for a family vacation or family reunion, romantic getaway or seasonal stay…
---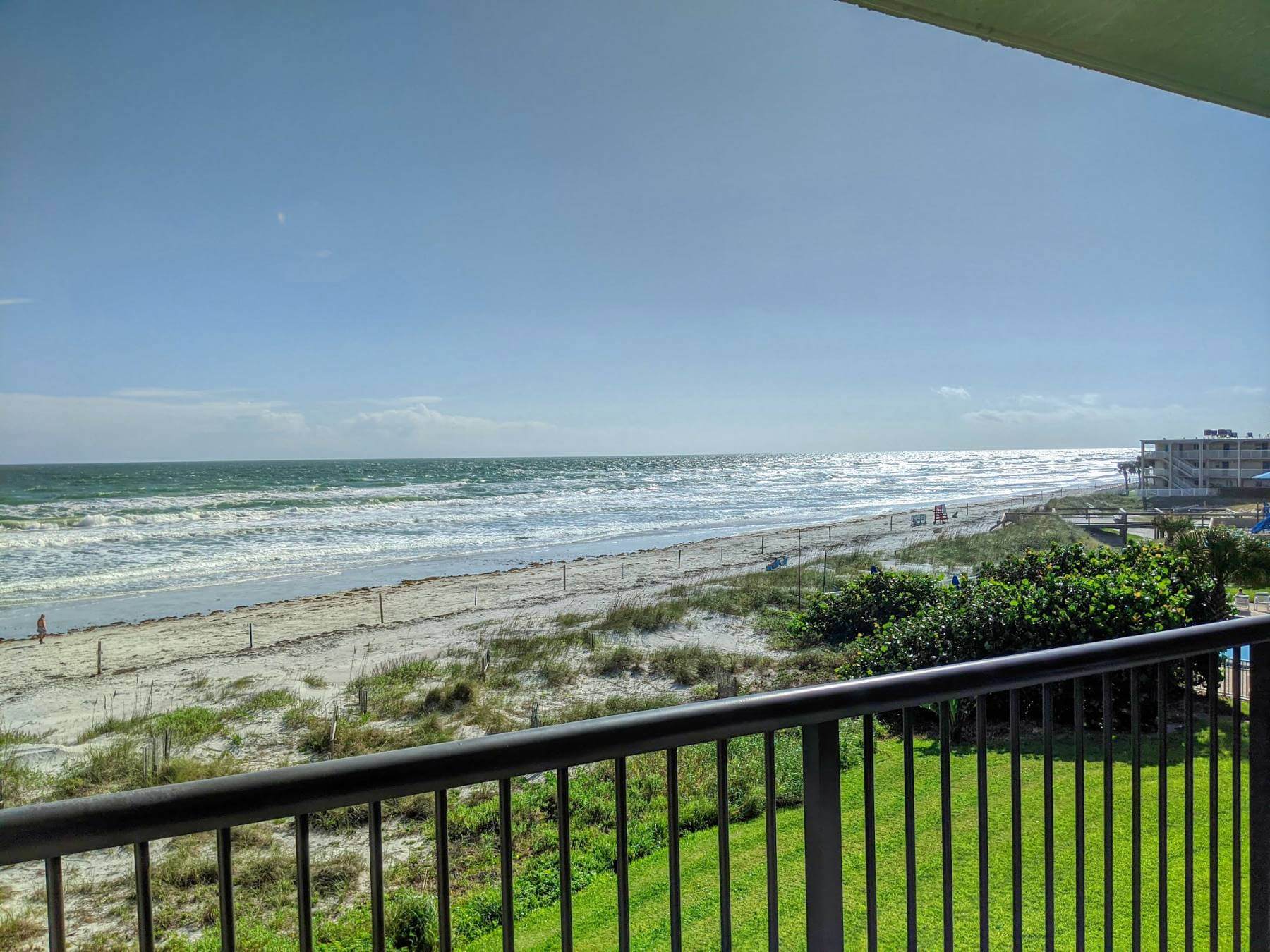 Full oceanfront views
Enjoy the beautiful unobstructed beach view from any of the Watermark's luxury condos. Every one faces the Atlantic. From wide sliding glass doors and your personal balcony the Florida seascape opens up to you in vivid detail.
Just steps away
Enjoy the Watermark's 5-star walkability — our memory-making beach is right in your backyard, a short stroll to water's edge … and we're only a short walk to the shops, restaurants, taverns, galleries and street festivals along Flagler Avenue.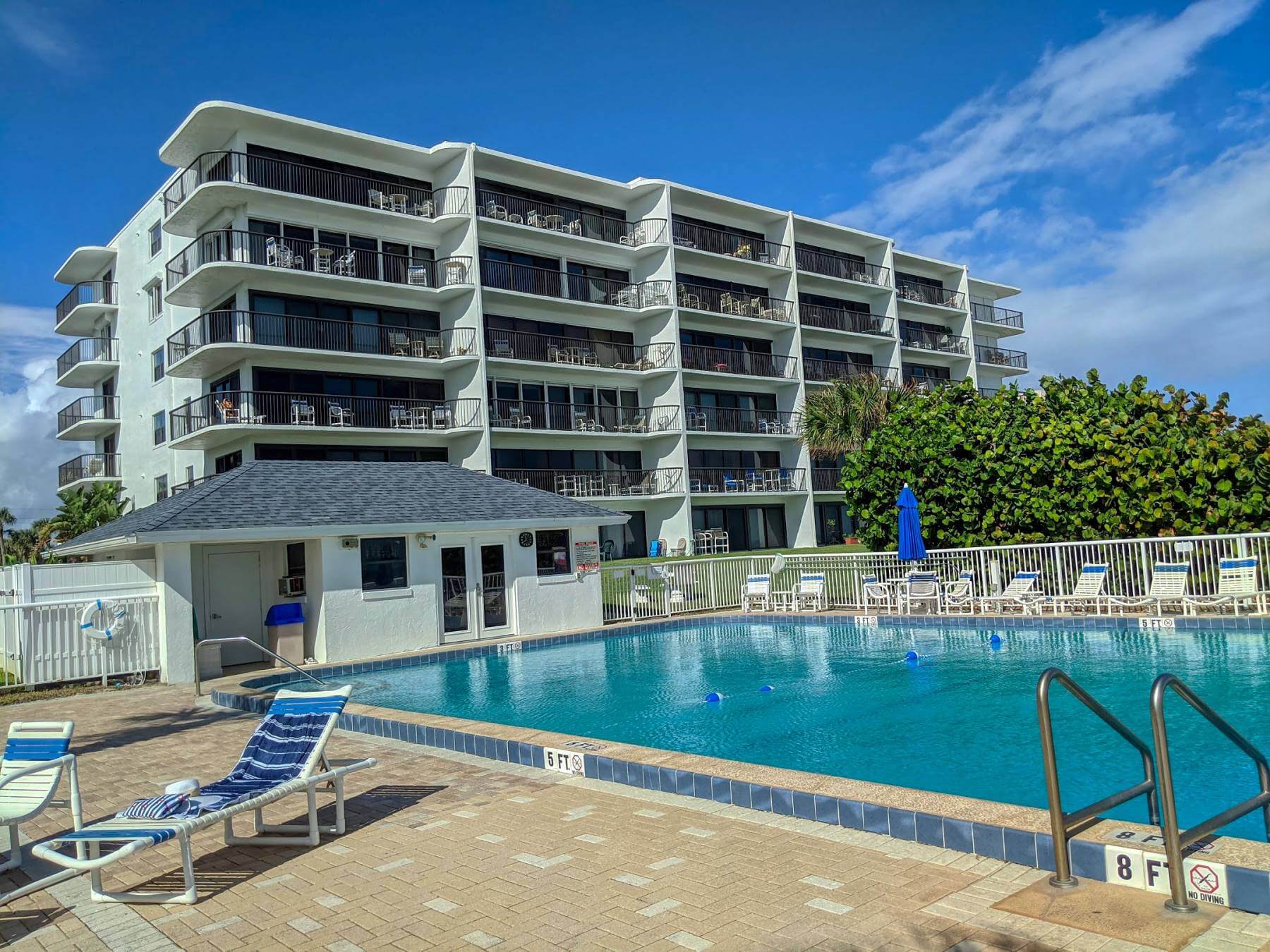 Pool, tennis, WiFi & more
Enjoy the Watermark's relaxing oceanfront pool, tennis court, picnic area, hi-speed WiFi now in each & every unit… the convenience of full kitchens and fully stocked linen closets, in-unit washer/dryers, personal parking garages and on-site management.
---
Watermark Beachfront Condominiums
2-Bedroom Vacation Rentals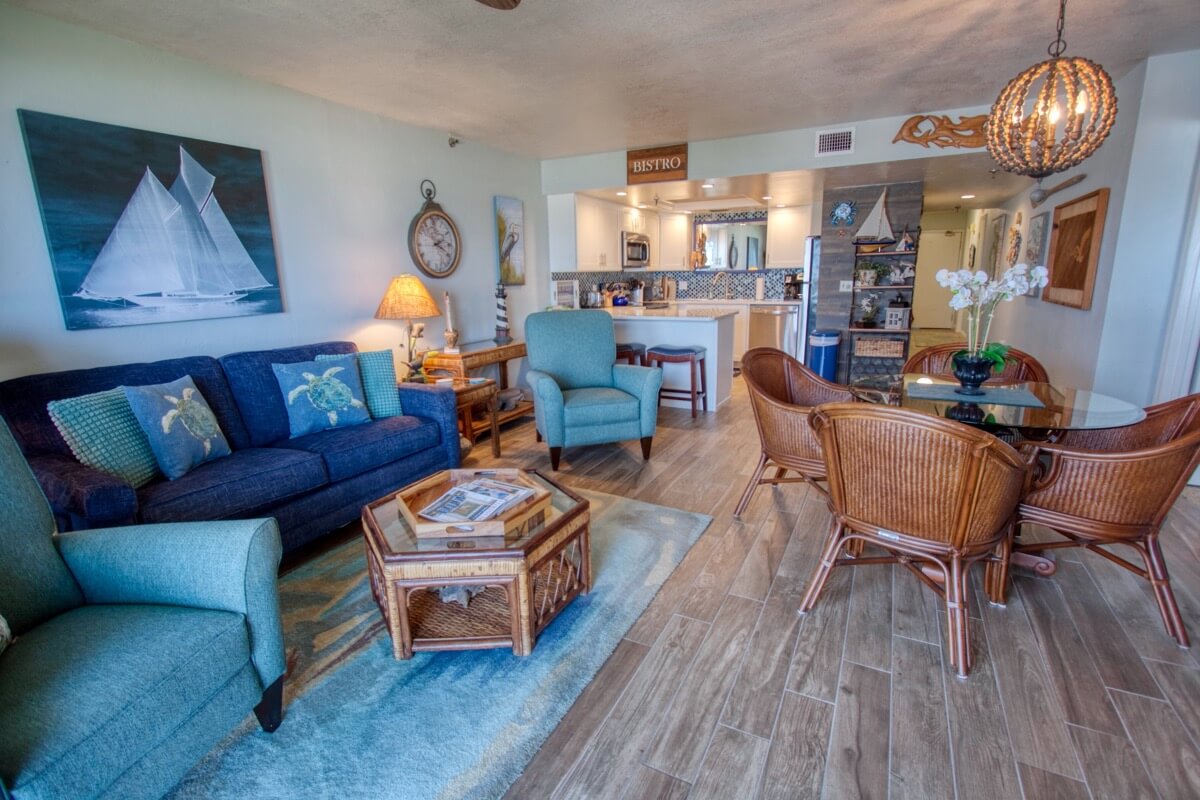 View our 2-Bedroom Rentals (1,368 sq. ft)
2-Bedroom Deluxe Vacation Rentals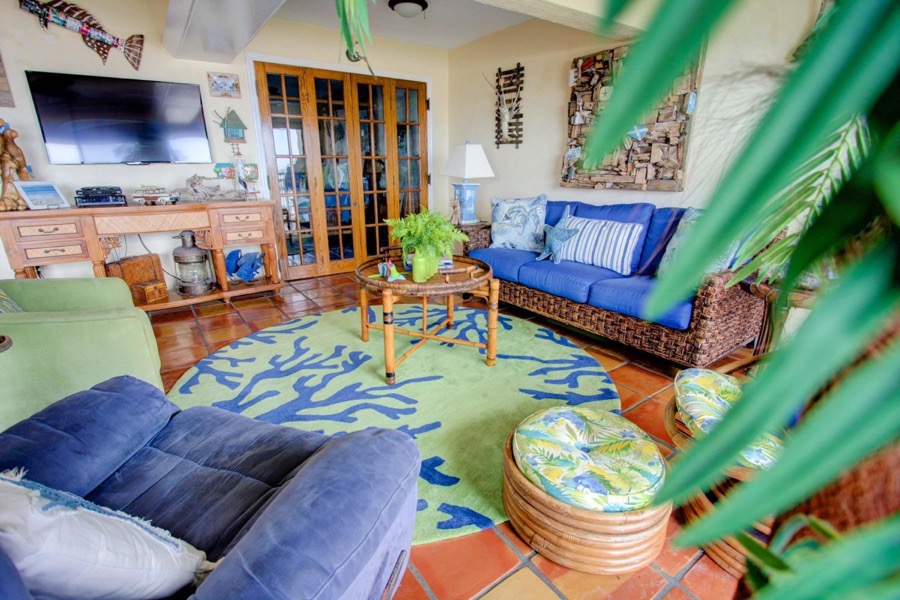 View our 2-Deluxe Bedroom Rentals (1,570 sq. ft.)
3-Bedroom Vacation Rentals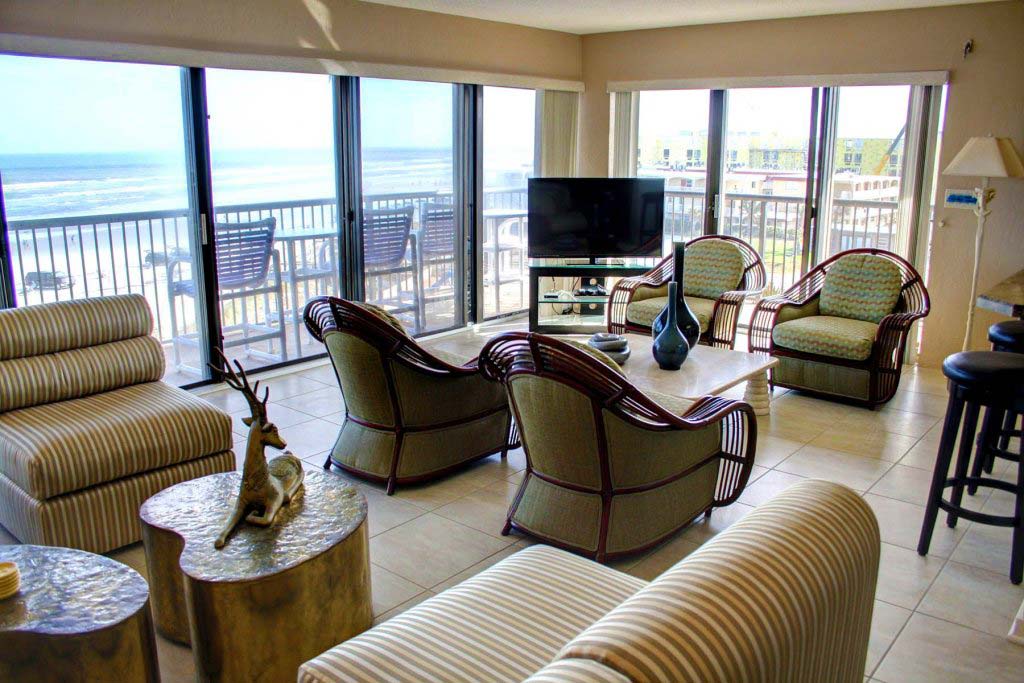 View our 3-Bedroom Rentals (1,823 sq. ft.)
At the Watermark, the door to the beach is always open